A big part of the Holiday season is spending time with family and holiday traditions are a great way to make life long memories with your loved ones. Since the holidays are right around the corner, we've come up with a list of things to inspire you and your family to make your own traditions.
1. COOKiES: I remember being really little and going to my neighbors house every Christmas to make cookies with her mom and grandma. It was such a special time for me and I would eat so many cookies that I wouldn't want to eat any more cookies till the next Christmas. So if you have a sweet tooth like me, this tradition might be the one for you! Christmas cookies also make great gifts and giving them away might help keep off that extra holiday weight! 😉
2. HOLIDAY SHOWS: There are so many great Christmas shows that play during this time. I know many colleges will put on at least one Holiday show, so if you live close to a college, check it out! If your family prefers staying in the comfort of your own home, record the ABC family's countdown to Christmas movies and stock up on candy and popcorn!
3. LIGHTS: Every year my mom and I get a coffee and drive around nearby neighborhoods looking at the Christmas lights. Even though we aren't big into putting up lights on our own house, that is another great tradition to start! No one likes hanging lights by theirself!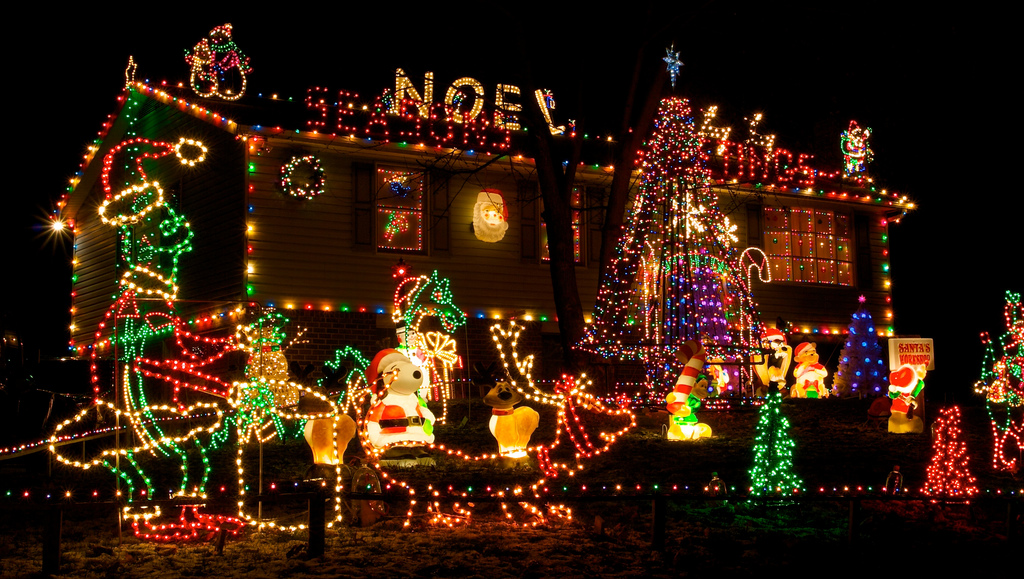 4. HOLIDAY EVENTS: There are so many churches that put on awesome productions. Some churches put on plays, some have bonfires, and most churches even give the opportunity to serve others in the community!
5. ELF ON A SHELF: This is huge hit with little kids. If you haven't heard of it, be sure to check it out. On Pinterest they have so many ideas.
6. CHRISTMAS BOOKS: Read a holiday book with the kids every night before bed. They can carry on the tradition with their children.
7. CHRISTMAS TREE: Go to a local tree farm with your family and pick out the perfect Christmas tree. After you get the tree home, listen to Christmas music and decorate the tree together!
8. ORNAMENT: I've heard of several people doing this each year and I love this idea. Giving either your kids or maybe niece and nephews an ornament each year. I have had a little mini Christmas tree in my room since I was little and I always put the ornaments on it that people gave me. It felt so personal to me and I loved that all the ornaments were special.
9. GIVE BACK: The Holiday season can be so stressful at times. We tend to forget that many other people have things way worse than us and we should be grateful for what we have. At times where I feel like I am too caught up in myself, I love to volunteer. My family has always volunteered together and every December my family goes and delivers Christmas dinners to families. It is so rewarding to see the joy on these families faces and I am so happy that I am able to do what I can. I know i treasure this special time with my family, and I hope you guys will too!
10. COOKIES FOR SANTA: Making cookies and setting out milk is such a great tradition! It can be the last thing the kids do before they go to bed. Don't forget to set out carrots for the reindeer!